RAJANGAON MAHAGANPATI INFORMATION & HISTORY
Ranjangaon Mahaganpati is a Ganesha temple is located in Ranjangaon village at a distance of about 50 km in Shirur Taluka of Pune district. This is one among the Ashtavinayak temples in Maharashtra and also one of the popular Religious places in Maharastra.
Ranjangaon temple's Ganpati idol was inaugurated and donated by the "Khollam" family, a goldsmith family based in Ranjangaon. Mahaganpati Temple was built between the 9th and 10th century. It looks like it was built in the Peshwa period. Nagarkhana is situated above the entrance gate. Temple is facing east has huge and beautiful entrance gate. The temple is designed in such a way that during Dakshinayan, the rays of the sun fall directly on the idol. 
The idol of Lord Ganesh is seated on a lotus with his consorts Siddhi and Riddhi on both sides. He is facing east in a cross legged sitting posture with broad forehead and the trunk turned towards the left. 
Legend has it that a demon by the name Tripurasura built three powerful citadels (the evil Tripuram forts); with a boon of invincibility granted to him by Lord Shiva. He was the cause of great destruction and suffering to all beings in the heavens and on earth. Upon hearing the fervent appeals of the Gods and ordinary mortals on earth, Shiva intervened, but soon realized that he could not defeat the demon. Upon hearing Narada Muni's advice Lord Shiva saluted Ganesha and then shot a single arrow that pierced through the citadels, bringing an end to the demon.
Best Time to Visit Ranjangaon temple is during the festivals such as Ganesh Chaturthi, Kaivalyacha Putala.
During this Season Many devotees Visit the Temple to take the blessing of lord Ganesha.Although the temple is Open throughout the Year.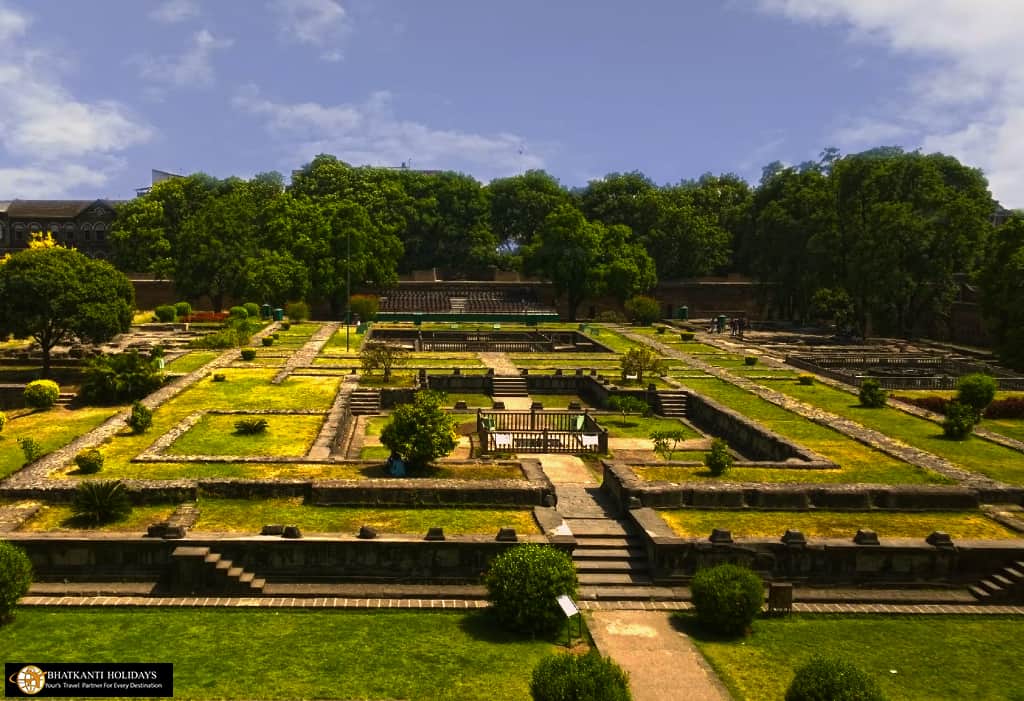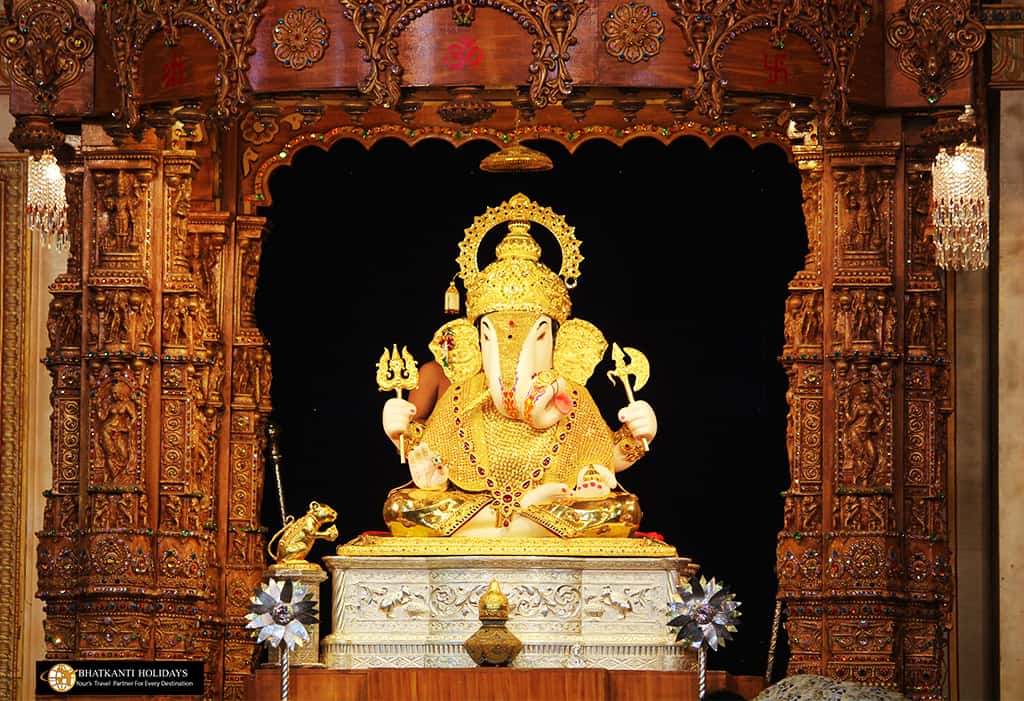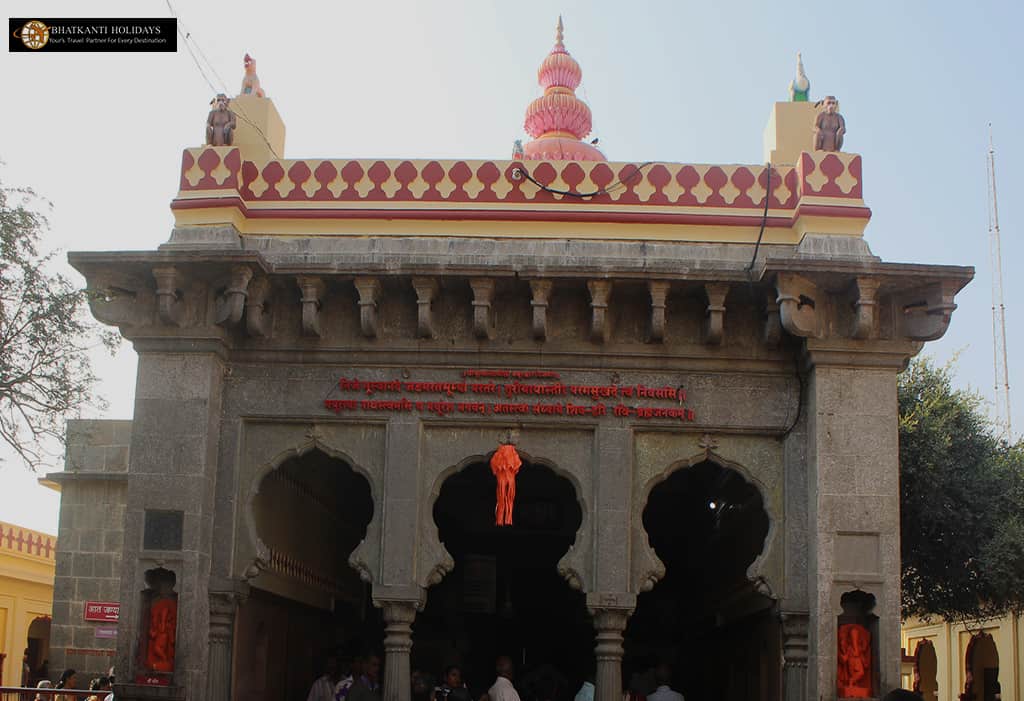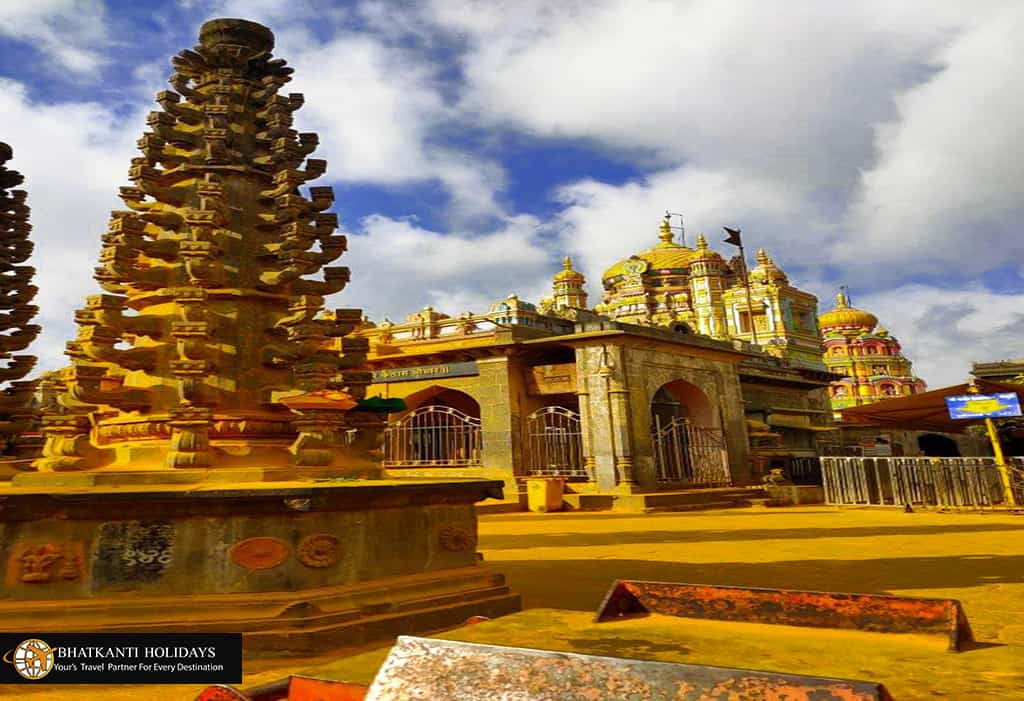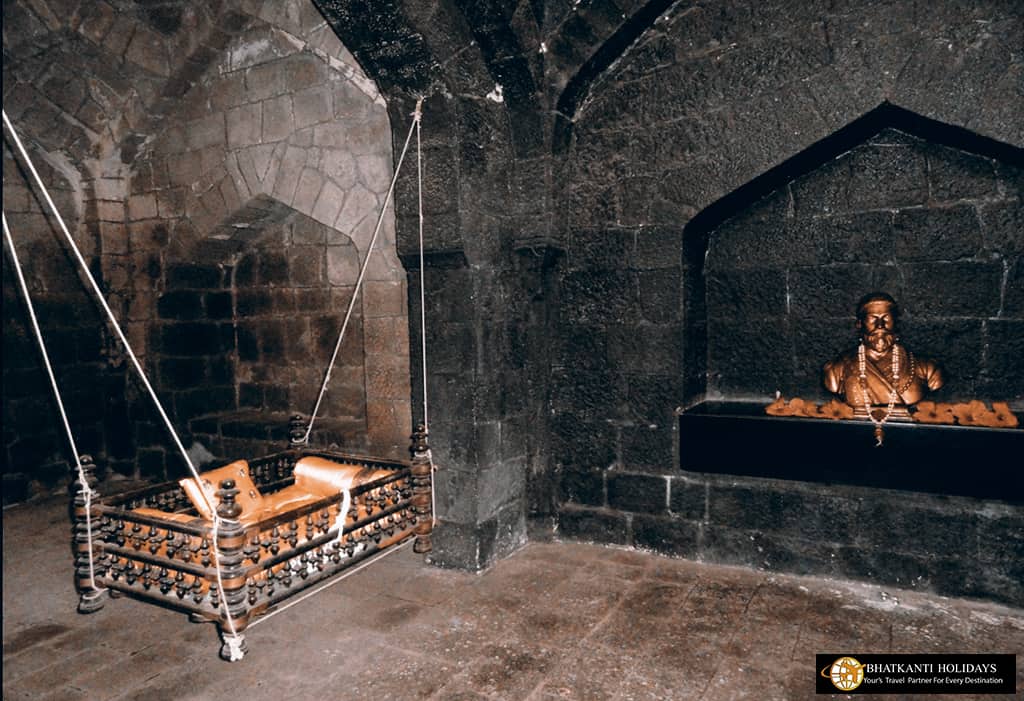 RAJANGAON MAHAGANPATI GOOGLE MAP