SINDHUDURG FORT INFORMATION & HISTORY
INFORMATION :
The fort is an island fort located in the Arabain sea on the seashore of Malvan in Sindhudurg district of Maharashtra.This fort was built by the Great Maratha king, Chhatrapati Shivaji Maharaj. The fort has a huge wall around the fort and the fort  spreads in around 48 acres. The walls of the fort stand 30 feet high making it impossible for the enemies to enter as well as to protect the fort from Sea waves. The main entrance gate of the fort is not visible from a long distance or any seashore. One can get the view of the gate by entering close to the fort. There is a small temple of Shivaji Maharaj inside the fort.
HISTORY :
This is a fort built on a small island known as Kukre Island. The fort was built in 1664 by Hiroji Indulkar chief architect of Chhtrpati Shivaji Maharaj. The fort was built by around 3000 workers and the sand used to build the fort was imported from Gujarat. It looked around 3 years to build the fort. The main intention to build the Sindhudurg killa was to Protect the rise from British, Dutch and Protuguese sea traders. As well as to stop the rise to Siddhis which was increasing in the western coast. It also has houses of some twenty Hindu-Muslim hereditary families. On a Rocky Island between Sindhudurg and the coast stood the small fort of Padmagad, now in ruins.
Best time to visit Sindhudurg fort is from October to March. The timing to visit the fort is from 9am to 6pm.
The Sindhurug fort is the major Tourist destination for the people visiting Konkon.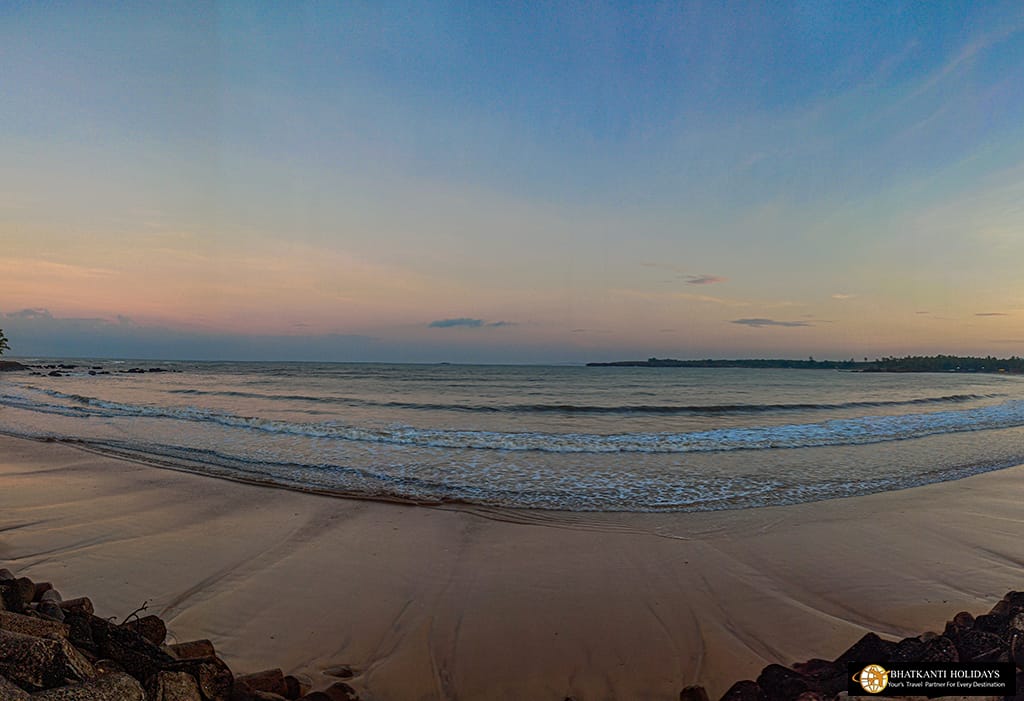 SINDHUDURG FORT GOOGLE MAP