SAPTASHRUNGI DEVI INFORMATION & HISTORY
Saptashrungi devi or Saptashringi devi is a site of Hindu pilgrimage situated 60 kilometres from Nashik in Indian state of Maharashtra. This temple is dedicated to Goddess Saptashrungi. The Saptashrungi Mata Temple is known popularly as one of the 'three and half Shakti Peethas' of Maharashtra. 
The temple is also one among the 51 Shakti Peethas located on the Indian subcontinent and is a location where one of Sati's limbs, her right arm is reported to have fallen.
Most important festival of the Saptashrungi temple is Chaitrotsav. The festival starts on Rama Navami and culminates on Chaitra Poornima (full moon day), the biggest day of the festival. This festival is also attended specifically by childless women making vows seeking blessings of goddess for children.
A path has been cut out from the mountains to form steps that lead to the temple. Now, a motorable road has been built, which goes up to an altitude of 1150 m. From that place one has to climb only 470 steps to reach the shrine, which only takes about 45 minutes. There is also a trolley system for those who are not able to climb the steps. There is also an ropeway  which goes directly near to the temple for those who  are not able to climb the steps of Saptashrungi gad.The Saptashrungi  ropeway  timmings are from 6 am to 6 pm, where the ticket price is 90/- rs per adults you can book the Tickets From Saptashrungi ropeway online booking.
The best time visit Saptashrungi Temple is during the Months of September to March. The weather druing this months is extremely pleasant and natural charm of the region is at its best.
People From all over the Country Also visit the temple every year during the Navratri Festival in the month of September or October.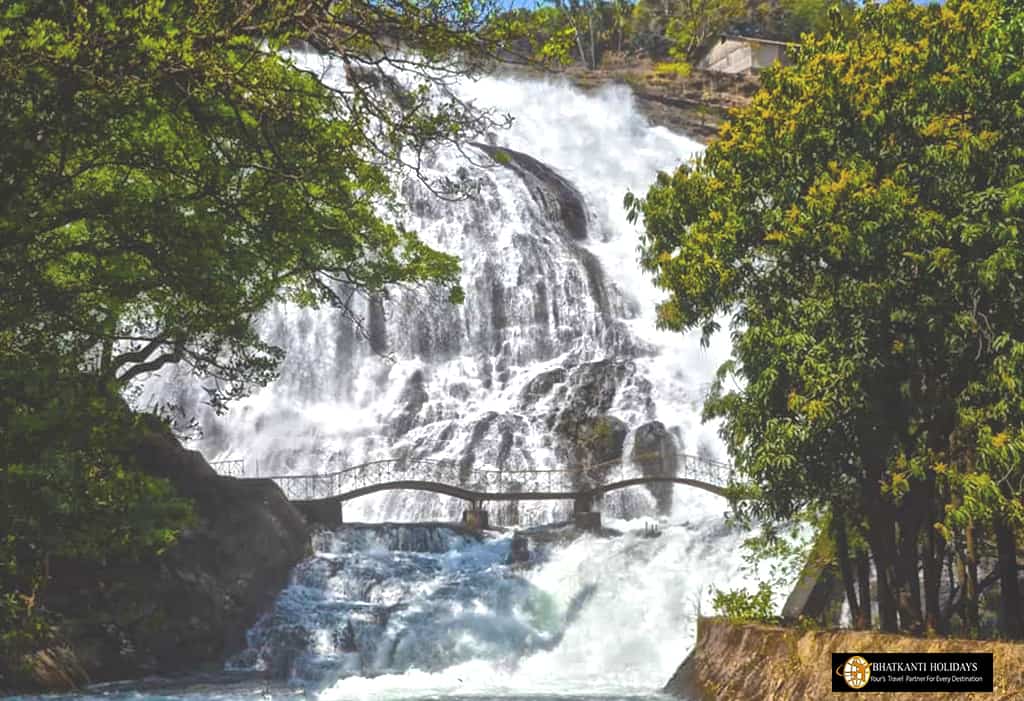 SAPTASHRUNGI DEVI GOOGLE MAP